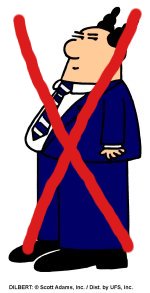 "A 2007 employee survey also showed many employees gave McCurdy negative marks on communication, saying employees didn't feel respected or valued."
--limaohio.com
Beth L. Jokinen

January 6, 2009 - 8:01PM

LIMA - A former Rhodes State College employee said racism and sexism weren't why President Debra McCurdy's contract may not be renewed.

"It just has not been a good fit, and it is just that simple," said Darlene Brown Vandemark, the school's former director of career placement. "It doesn't mean she is a terrible person or that things haven't continued to run."


A 2007 employee survey also showed many employees gave McCurdy negative marks on communication, saying employees didn't feel respected or valued.

McCurdy's contract is at the center of controversy, with the board of trustees scheduled to continue discussions this month. Her contract expires June 30. McCurdy, hired in late 2005, declined to comment.

"I think it is a matter for the board to handle at this time and not the president," McCurdy said. "I think I will let it run its course and let the board do what it needs to do."

Vandemark said she originally supported McCurdy but changed her mind before retiring just more than a year ago. She said she came forward after board Chairman Dr. Wilfred Ellis and board member Keith Cunningham told The Lima News they believe racism and sexism are factors with those wanting McCurdy gone.

Actions of some at the college could put it at risk for a lawsuit, Ellis said.

"There has been activity at the college against Dr. McCurdy, which could be viewed as possible harassment, and I think we need to progress very carefully as we work through this issue of the contract," Ellis said.

Board members Ellis, Cunningham and Micki Vollmer voted in November to renew her contract, while Dr. Kenneth Clemens, Richard Rapp and Dr. Jack Spratt voted not to. John Paradore did not attend the meeting. Last month, Ellis announced the vote was null and void because the vote had not been on the agenda.

Formerly a special assistant to past President Earl Keese, Vandemark retired in November 2007. On the selection committee when the board hired McCurdy, Vandemark said she initially supported the decision.

McCurdy did not get out in the community to meet key people, Vandemark said, and lacked communication on campus. She also said McCurdy took leadership roles away from top administrators. She described her as "cunning."

Nearly 120 school employees participated in the 2007 Employee Survey of Institutional Climate and Effectiveness. Kathleen Fenton, who left Rhodes for a new job more than a year ago, put together an analysis of employee comments.

"The leadership in the past 15 to 16 months has created tension, dissention, distrust, confusion of roles and multiple communication problems," one survey said.

The analysis found positives too, including employees feeling they were productive and helping students meet academic goals.

"Many of the concerns are a reaction to management style and personality, while other concerns are the unintended negative effects of reorganizing in the quest of higher performance levels," Fenton wrote.

Ellis said he saw "evidence of purposeful bias meant to demean Dr. McCurdy in an organized fashion."

Because of the survey, Ellis said, an investigation took place with the help of the Ohio Attorney General's Office. Investigators asked staff members to "speak their minds." McCurdy was "exonerated" of any problems, Ellis said. He added McCurdy hasn't received the credit she deserves for school successes, including earning accreditation.

"There may be some people who are not happy with her style, but that is no reason not to renew her contract," he said. "It should be on-job performance, and her job performance has been excellent."