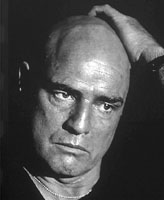 Is Our College's Fiscal Health & Current Leadership Crisis Tied To A Building Best Known For Its Resemblance To An Imperial Star Destroyer
?
Was The Edison HR Columbine In The Works For 3 Years?--Reke Pledged Edison Employee Salaries To Underwrite Yowell's "Legacy" In 2006
!

From the Ohio Board of Regents Resources & System Efficiency Committee, Minutes of the Meeting of January 19, 2006:
Dan Reke briefed the Committee on Edison State Community College's proposal for a $7.7 million note and bond issuance to finance the first phase of a new facility to help address the College's need for additional academic space. Mr. Reke noted that Edison State has an active foundation and said that there is strong community support for this capital project, which is evident in the success of the College's capital fund raising campaign.
Regent Alvarado cited Edison State's pro-forma, which forecasts revenues from annual tuition inflation to support the project.
She asked what the College would do if future legislative tuition caps limited Edison State's ability to raise fees. Mr. Reke said that Edison State would reduce its budget, including salaries.
Regent Tuschman expressed concern over Edison State's modeled viability ratio, which falls from
609% to 39%
when the additional debt and operating costs are factored into the equation. Rich Petrick stated that the modeling
is almost a worst case scenario
because it factors in the debt and related costs without factoring in the positive impact the project would have on the College's net assets.
Mr. Petrick also noted that a viability ratio of 39% is reasonably healthy. Regent Tuschman asked if the College has factored in a contingency fund as a margin of safety in case construction bids come in over budget.
Mr. Reke said that a contingency has been built into the project budget.
But he said if cost estimates exceed the budget by 10% or more, the College would not proceed with the project.